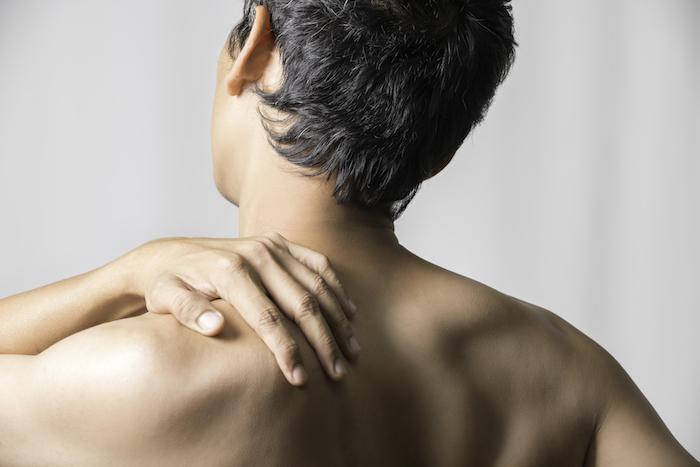 You've made the decision to undergo rotator cuff repair surgery, and it's a good decision that will restore full use of your shoulder. But the road from your surgery to the debut of your new shoulder can be a bumpy one if you're not prepared.
With Dr. Gombera and his team, our goal is that every one of our patients gets the best care for their shoulders, and we use the latest surgical techniques to help minimize downtime and speed up recovery.
Under the expert guidance of Dr. Mufaddal Gombera, we can help you get back to your active lifestyle more quickly than ever, but there's still the matter of post-surgical healing, which requires planning and patience. To get you started, here are 8 must-haves that will ease your healing journey after rotator cuff surgery:
1. Good friends and family
When you're sidelined by an injury or surgery, one of the first things you'll need is the help of friends and family. If you spend just one hour during your day noting all of the activities that require the use of your shoulder, you'll begin to realize that your life will be temporarily turned upside-down by the loss of this important joint.
From driving your car to mowing your lawn, you're going to need to rely on friends and family to help you through. So don't be afraid to ask for help.
2. Shower items
There are many things you can do around your house to prepare for your recovery, especially in the bathroom. For example, install a hand shower, because you may need to keep the surgical site dry for a certain period.
You can also purchase some hand pumps for your soap and shampoo. Fumbling around with hard-to-squeeze bottles isn't easy with just one arm. Speaking of fumbling around, a shower chair isn't a bad idea, especially if you're taking pain medications.
3. Functional clothing
Have you ever tried to button and zip up your jeans or pull on a t-shirt with just one hand? During your recovery, you'll learn to truly appreciate pants with elastic waistbands and shirts that open in the front. While it may not be your most fashion-forward period, making a few wardrobe changes will prevent a lot of frustration.
4. A sturdy pillow
When you sleep, you'll need to make sure your arm is nestled atop a pillow where it won't move around much. Even when you're on the couch, a pillow will help take the pressure off your healing shoulder. So make sure you have enough pillows around the house.
5. A little GI help
After your surgery and while you're taking any pain medications, you may experience problems with constipation. You can head this off by making sure you have some laxatives on hand, as well as high fiber foods that will keep things flowing more smoothly during your recovery.
6. Easy-to-prepare meals
While we're discussing food, preparing meals with one arm can be challenging, so anticipate this by preparing foods in advance or stocking up with items that are easy to cook (think microwavable).
7. Reading material
Since you're going to be sidelined for a few months, take this opportunity to catch up on some reading or do a little research into a future project. Life nowadays can be pretty fast-paced, so a forced timeout gives you a unique opportunity to refocus your attention for a little while. Plan ahead by queueing up some books in your reader or on your phone.
8. Patience
Odds are you're an active person, which is why you needed rotator cuff surgery in the first place. It's important that you don't push your recovery, which may take up to six months. Be patient, participate in your physical therapy, and let your body heal properly. The reward for your patience will be a shoulder that is as strong as ever.
If you'd like to learn more about what to anticipate after your rotator cuff surgery, call our Houston office or use the online scheduler to book an appointment.