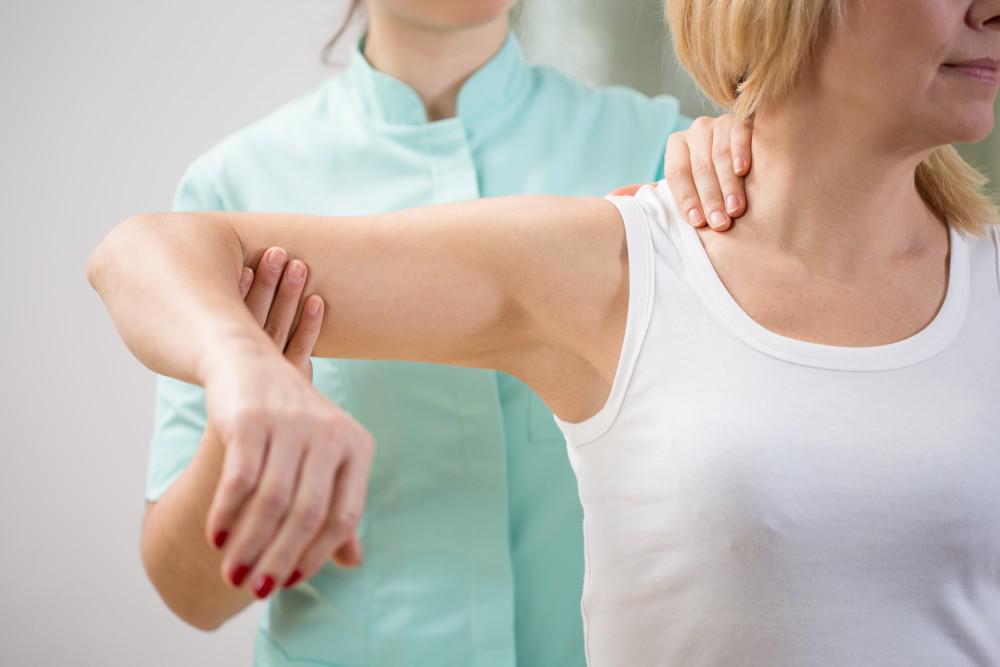 You often don't realize just how much you rely on a certain part of your body until it's taken out of the equation, which is certainly true of your shoulders. Just think, everything from eating to getting dressed to driving your car involves this hard-working joint. In order to restore full use to your shoulder after an injury or damage, surgery can only go so far. The rest is up to you and how you navigate your recovery, including your all-important physical therapy.
At Fix My Shoulder, our goal is to do just that, which is why we offer the most innovative surgical procedures available. Under the leadership of board-certified, fellowship-trained orthopedic surgeon Mufaddal M. Gombera, MD, we've had great success helping our Houston area patients wave goodbye to shoulder problems.
If you need shoulder surgery, here's a look at why you should do your part through physical therapy.
A stable and methodical approach
Physical therapy after any orthopedic surgery is critical in regaining strong function, but it accomplishes much more than that. A good physical therapy program not only strengthens your joint, it's designed to help you regain range of motion and flexibility as well as reduce your pain.
By its very structure, your shoulder is inherently unstable, with a shallow socket that provides you with an incredibly wide range of motion. This means that you need to take extra care following your surgery so you don't push this joint too far, undoing all of our great work.
Through our physical therapy program, you progress through a logical sequence of movements and exercises that all lead toward full function. But if you move too quickly, or out of order, you can overstress the weakened joint and, worse still, set you back.
Striking a balance
While physical therapy prevents you from pushing things too far, too quickly, it also plays a great role in nudging you forward. It's perfectly understandable to want to "baby" your shoulder after surgery, but if you don't start using your shoulder as soon as it's ready, scar tissue can develop, causing further problems.
Physical therapy takes a very gentle "use it or lose it" approach that coaxes your shoulder along, pushing where needed and dialing back when it's too much. Rest assured, Dr. Gombera monitors your progress, making any necessary tweaks along the way.
Calling all players
Most of your joints are comprised of several supporting players, including muscles, ligaments, and tendons, which all come together to support the joint. Through physical therapy, we ensure that each component is pulling its weight, and sometimes a little extra, taking the stress off your problematic area.
For example, if we repair your labrum, during physical therapy we strengthen the muscles and tendons in your rotator cuff to encourage better stability while this ligament heals.
This type of strengthening not only serves you well during your recovery, it will help you prevent re-injury down the road by making sure that the workload in your shoulders is spread out evenly.
Patience is key
One of the biggest hurdles to physical therapy is impatience. By the time you come to us for shoulder surgery, we understand that you've likely been dealing with limited use or pain for some time now. But we ask that you practice patience after your surgery and during your physical therapy while we work to have you come out the other side swinging.
This means that you shouldn't take any shortcuts or try to speed up the process. And you should also do your prescribed at-home exercises. If you follow these instructions, you'll recover more quickly with a shoulder that's as good as new.